Scout Tufankjian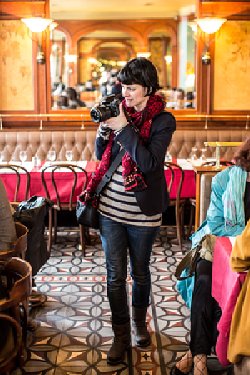 Although best known for her work documenting the Barack Obama campaigns, Armenian-American photographer Scout Tufankjian has spent the bulk of her career working in the Middle East, including four years working in the Gaza Strip and extensive time in Egypt documenting the Egyptian Revolution and its aftermath.
Her book on the 2007-2008 Obama campaign, Yes We Can: Barack Obama's History-Making Presidential Campaign was published in December of 2008 and was a New York Times and LA Times bestseller, selling out its first run of 55,000 copies a month before its release date.
In the summer of 2012, she returned to the campaign trail as a photographer for President Barack Obama's re-election campaign. While working for Obama for America, an image that she took of the President and the First Lady hugging in Iowa became the most retweeted and the most liked photograph in Facebook's history.
She lives in Brooklyn, NY with her husband and their dog, Noushig the Shounig.
Role: Photographer
Products