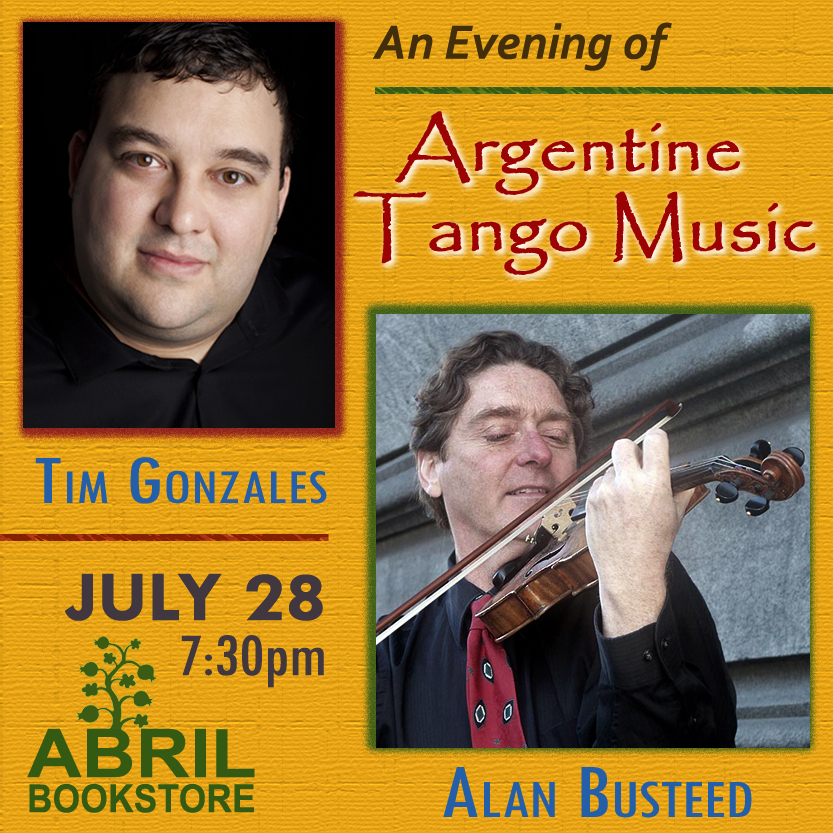 Abril Bookstore's Music Nights
presents

An Evening of Argentine Tango Music
featuring
TIM GONZALES, Tenor Extraordinaire
ALAN BUSTEED, Violinist

SATURDAY, JULY 28, 2018 - 7:30pm
415 E. Broadway, Glendale, CA
TICKETS: $15
For more information, call (818) 243-4112.
Traditional and classical Argentinean music including works by Albert
o Ginastera, Carlos Guastavino, and Carlos Gardel.


---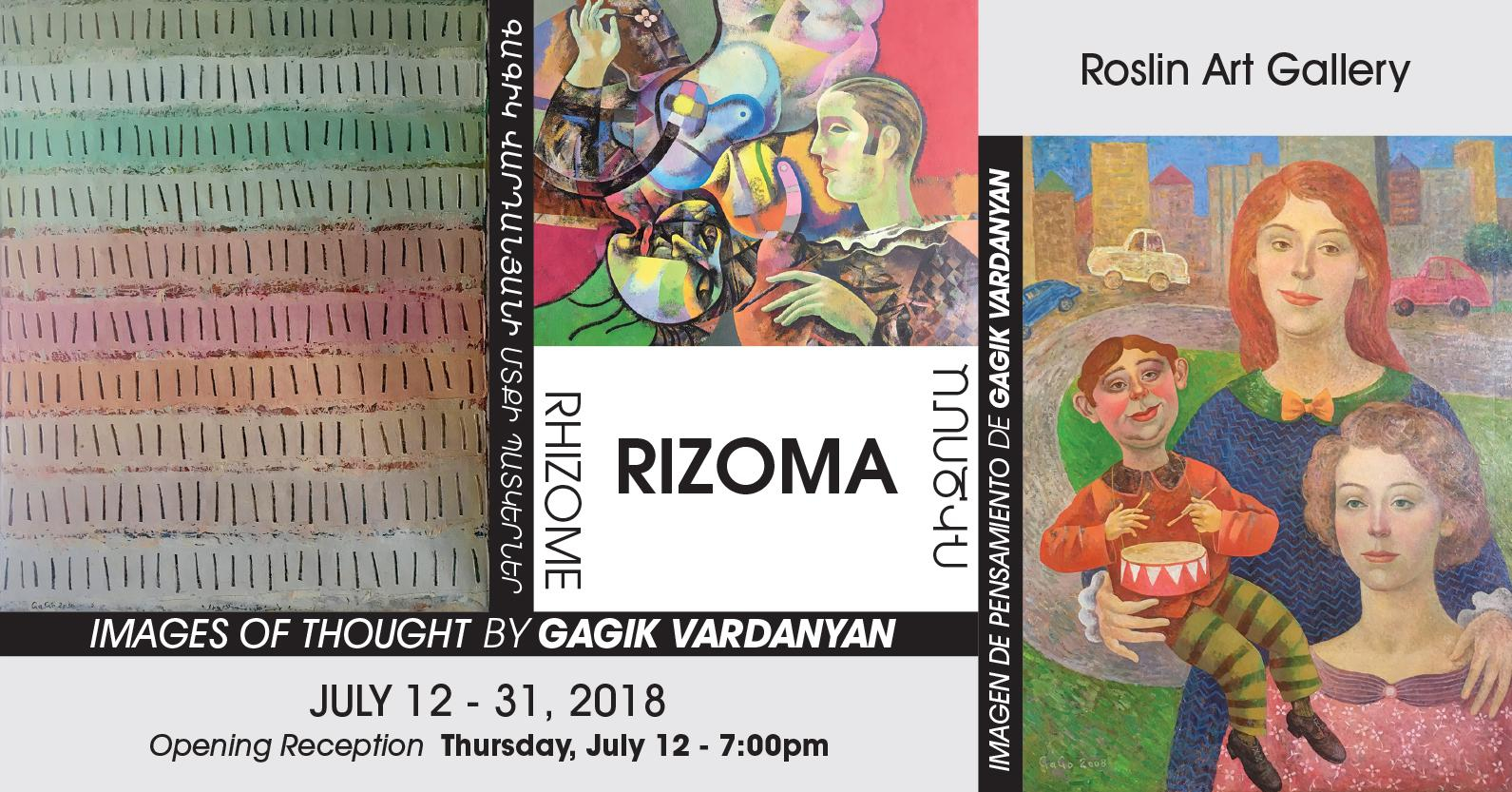 The evening will compliment the
current exhibit at Roslin Art Gallery
of Argentinian-Armenian artist
Gagik Vardanyan titled, RIZOMA.
---
Abril Bookstore's Music Nights are evenings dedicated to music, through performance, lectures, meetings with artists, and any other experience dealing with Armenian music and any music enjoyed by Armenians throughout the world. Keeping the international aspect of the Armenian Diaspora in mind, these musical evenings will celebrate the music of Armenia as well as the music of the world. Evenings take place on the last Saturday of each month.
---